Spectrum of Expertise
Corporate & Commercial Agreements
General Commercial Agreements
Contract of Employment
Consultancy Agreement
Consulting Services Agreement
Consultant's Non-Disclosure and Non-Compete Agreement
Agency Agreement
Software Services Supply Agreement
Facilities sharing Agreement
Research and Development Agreement
Agreement for Sale and Purchase of real estate
Agreement for development of real estate
Gift, Lease, Licence, Mortgage
Power of Attorney (General/Special)
Joint Venture Agreement
Subscription Agreement
Assignment of Business with Goodwill
Assignment of simple contract Debts
Intellectual property agreements
Franchise Agreements
Alternative Dispute Resolution
Mediation and Conciliation
Formulating strategy for arbitration process
Documentation and representation in arbitration
Assistance in mediation and settlement process between parties
Enforcement of Awards in India
Business Law
We provide company registration in India & which meet the client's requirements and expectations completely:
Sole Proprietary Concern
Partnership Firm including Limited Liability Partnership (LLP)
Private Limited Company
Public Limited Company
We cover all the Expectations & requirements ranging from company formation to company registration services. We handle all types of company registration issues and queries of clients by providing query resolution system, by which client's queries and issues can be solved easily and completely.
Intellectual Property
Registration of trade/service marks, copyrights:
Trademark Search
Trademark Filing
Trademark Renewal
Trademark Oppositions
Trademark Appeals
Trademark Assignment
Trademark Registration
Our Trademark Registration Services include:
Preparation and filing of your Trademark application.
Maintaining your File
Notifying acceptance of the objections or application by the office.
Counseling the publication of application in Trade Marks Journal and forwarding a copy of the relevant page publication to you.
Advising time limits for responding to office actions.
In the case of objections by the office, helping you to prepare the response. to the office objections through the services of our India Trademark Attorney.
Payment of Attorney Fees.
Payment of Office Fees for filing your application.
License agreements
Merchandising agreements
Domain name disputes
Infringement
Counterfeit Product Investigation/Seizure
Real Estate Law
Drafting, reviewing & negotiating various property documents for,
Sale and other conveyance documents
Mortgage
Agency
Leave and license
Property Joint Ventures
Property Development Transferable Development rights
Construction contracts
Contractor arrangements
Power of Attorney
Transaction support for all types of real estate projects including due diligence and title reports litigation and arbitration.
Advice on various issues under diverse legislation, including
Transfer of Property Act
Tamil Nadu Apartments owners Act
Development control Regulations
Rent Control Laws and Land Laws
Strategic advice on stamp duty, registration and environment laws
Labor & Employment Law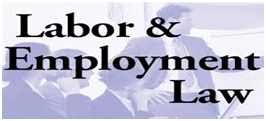 Drafting, reviewing & negotiating various property documents for,
Reviewing and drafting Employment Agreements
Advising on applicable labour laws and employment laws
Advising on regulatory requirements mandated for employers
Developing and Implementing Employee Incentive Plans
Advising on termination strategy and retirement policies
Conducting due diligence reviews of employment law compliance
Advising on strategy and documentation for safeguarding confidential information and protecting intellectual property
Advising on data protection and privacy issues
Advising on non-compete issues and their enforceability
Litigation strategy
Litigation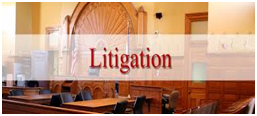 We extend services for varied types of litigation at different levels of the judicial system, Courts, Tribunals, Commissions, Forums and other Authorities throughout Tamil Nadu and we having working relationship and tie-ups with various legal counsels who are experts in various fields practicing all over India. We handle cases including Infringement of Intellectual Property Rights, Recovery Suits, Injunction suits Commercial contract Disputes, Consumer cases, Food & Drug – MMPO & DPCO issues, Matrimonial Disputes, Monetary claims, Property Disputes, Trust and Probates, Constitutional Matters, Banking Claims, Custody Claims, Wit petitions, Criminal matters, Service Matters and Insolvency, etc
Our Services:
Representing before various authorities, Boards, courts, Forums and tribunals in Tamil Nadu.
Analyze and optimize the alternative remedies for dispute resolution.
Issuing legal notices and replying legal notices
Drafting suit papers, petitions, complaints, grounds of appeal & other submissions for effective understanding of facts by the authorities.
Effectively complying with the appellate requirements, expectations & procedures.
Assist in drafting and presenting application to Competent Authority
Review of pending litigation, to comment on adequacy of defense, probability of success, prevention of recurrence
Assist / Brief Legal Counsel in preparing / representing for appeals, and special leave petition before the Courts.